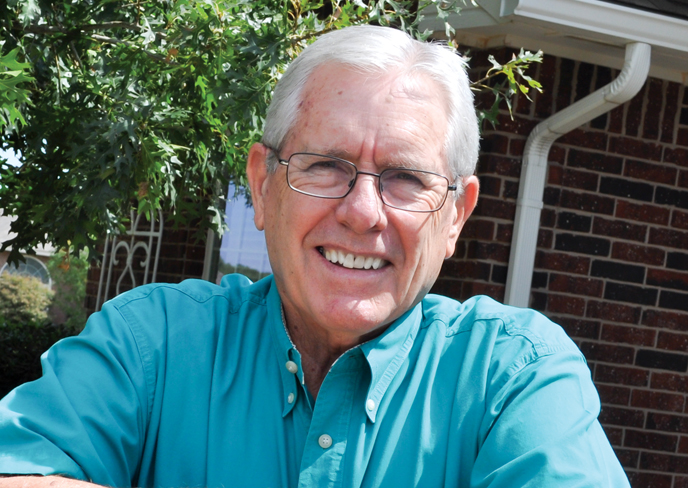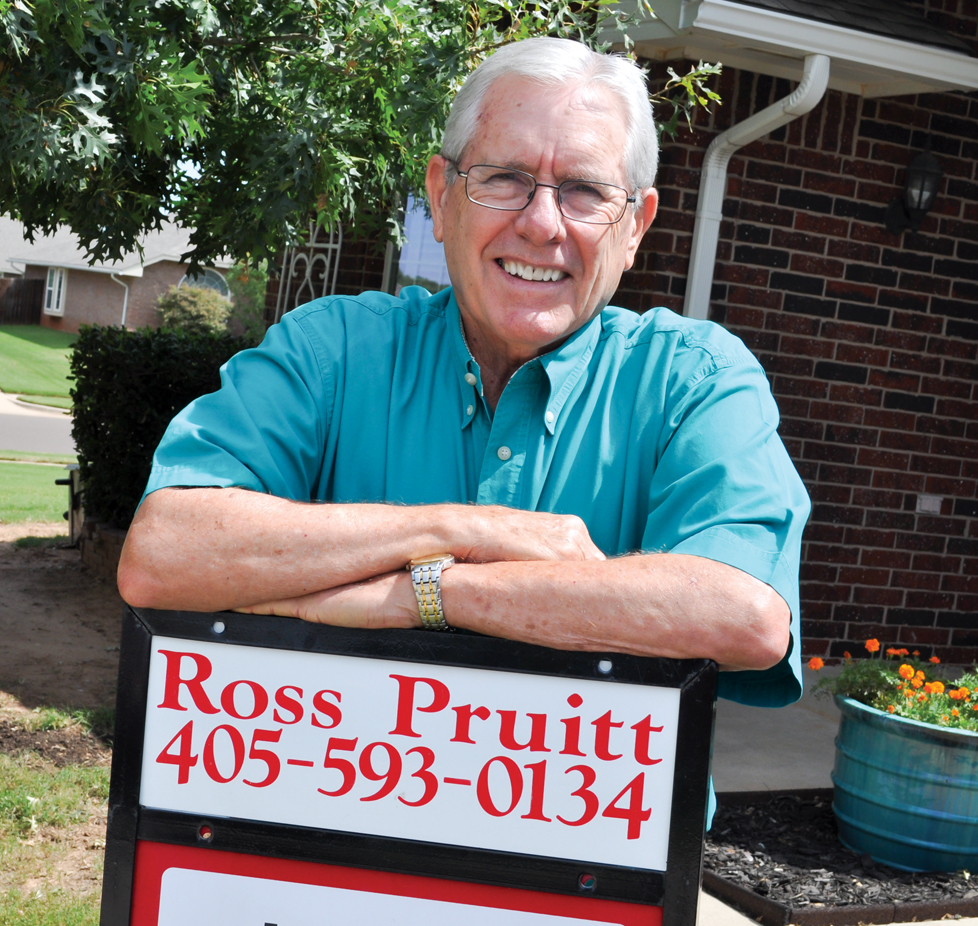 Story and photo by
Bobby Anderson, Staff Writer
Ross Pruitt spent most of his life tending to the needs of the church family. But even in retirement, the former minister is still helping people find their way.
Pruitt is a retired Baptist minister who – after 35 years ministering in churches from Oklahoma to California – was more than ready for the golf course.
But he still felt a pull.
"I retired after those years, I guess, with still a lot of energy left," he said. "I didn't want to stop helping people. I got my real estate license and that's exactly what I get to do now.
"I'm not beating the bushes to put in 50 hours a week like I used to but I do get to help people and that's important to me."
Licensed in 2014, Pruitt has continued serving others as a Realtor and certified senior real estate specialist through Metro Brokers of Oklahoma.
It puts him in a unique niche, helping families decide what to do with property that's no longer needed or being used, but still has sentimental value.
As a certified senior real estate specialist, Pruitt is often called upon by families who have to take on the task of what to do with a parent's estate either after a death or a move into a new living arrangement.
"That is what's stressful for them," Pruitt said. "Every time I've done it I've been glad I had the experience I had working with people intimately because emotions sometimes run high.
"After all those years I pretty much know when to hold hands and when to stand back."
Homes and property take on a new meaning when they're no longer needed. Oftentimes, family members will be torn or even at odds on what to do next.
And there are legal ramifications and processes that most are unfamiliar with.
"What I enjoy the best is helping people. Sometimes the paperwork and all that will bog you down," Pruitt said. "If it helps people I'm all about it. At the end of the day if I was any assistance to them during one of the biggest decisions of their life, then that's good.
"Most of the time most stress isn't about the property and the value of the property, most of the time it's on the family."
Pruitt said he will often get clients who will come to him after they've tried to tackle the task on their own. Trying to sell a home without guidance can be daunting at best, and financially disastrous at worst.
"About 90 percent of people underestimate all that goes into it," Pruitt said. "It's stressful."
Pruitt realizes that family members will often bring emotion into the situation. He knows when to interject and when not.
Whether it's 20 acres or fine china, at the end of the day it's always about the people for Pruitt and helping them make the best decision possible for their situation.
"Usually it's an adult son or neighbor or family member they trust and that person is really just trying to get by day-by-day to help the family get all the possessions sold and all the paperwork," Pruitt said. "I'm trained in this and I can take a lot of the load off their shoulders. It's really a blessing for them to be able to rely on someone they can trust and someone who has the skills and knowledge to do it."
Call Ross at 405-593-0134 or send him an email at [email protected].